Polash Indian Restaurant
2179 3rd Ave, New York, NY 10035
Order now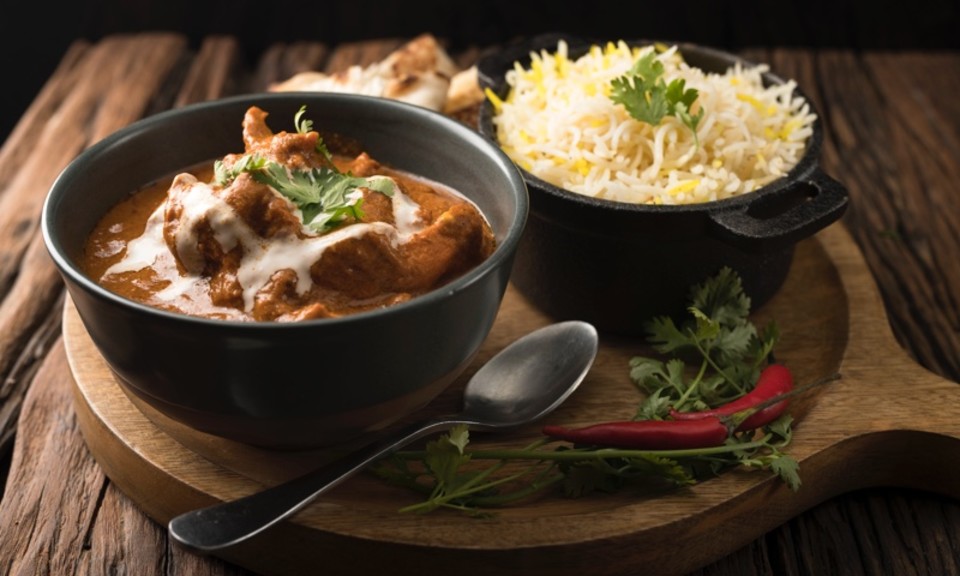 James
They forgot the rice. It was the first time I ordered from them as I just moved to the neighborhood. The food delivery guy got here on time and I was excited to eat. I opened the bag, started to pull everything out, and boom. NO RICE. I called and it was 50 more minutes before the rice got here. I was furious and the food was lukewarm when it finally arrived. I was going to eat it even though it was ruined because it wasn't hot. I took a bite, and it was DELICIOUS!!!! Oh my goodness, one of the best vindaloos I have ever had. I am going to give them the benefit of the doubt that the missing rice was a one time thing and believe, that when I order this again next weekend, the order will be right the first time. This was amazing food, I will order from them again.
Jada
I am so glad I took a chance on this place! I'm always scared to order from places I don't know but they definitely got a new customer! The food came earlier than expected, piping hot and SOOOO good! I got the chicken tikka masala and plain naan bread. It was pretty late so I was praying it didn't taste like it had been sitting all day but it tasted like they just made it! I saw other reviewers saying it was a small portion of naan but with quality comes cost and it was one normal size piece. Bravo!
Brandon
The food was really good. I've been craving Indian food for a while and Polash definitely satisfied my hunger. I had the chicken masalah with a side of their cheese poori. The chicken was moist and had good flavor. Dish came with a side of rice and soup. Both tasted great. The cheese poori was nice and crisp, not burnt. And the cheese was melted all the way through. Would definitely order from here again.
Katherine
Food came on the early side of the window, delivery person was nice, and the food was amaaaaaaaazing! This is by far the best Indian food that Ive had in NYC. The butter chicken was *on point* with spice and the samosas were dope. Saag Paneer was also delicious and will make you want to eat your vegetables. 10/10 Will order again weekly!
Ellen
This has an exceptional menu for non the nonspicy to the regular palette. I always order the veggie samosas and matter paneer for my guests when I have a party. For this neighborhood, they are on a level far above the rest. The staff is also accommodating and the restaurant is clean!!
Dante
Really lucky to have this full-service, sit-down Indian restaurant in East Harlem. Been ordering from this place for a few years, delivery is fast and good (food is still hot when it arrives!). Food itself is very good, traditional North Indian fare. Not the best in the city, of course, but really hits the spot when looking for some Indian favorites. I love that all entrees come with rice and a side of daal -- prices are very reasonable. My vegetarian choices: mutter paneer, saag paneer, and chana bhajee. They have a real tandoor on premises, naan and other tandoori treats are good. Note: if you order something "spicy/hot" it is extremely hot -- I've been to India and I thought it was a bit too much for my tastes. Recommended "medium plus" or "medium" to start.
Samantha
I love Polash. Maybe not the best Indian food in the city, but definitely the best in the neighborhood. Also of note, we loved it before we visited India, and loved it just as much after coming home from India. Were only a few blocks away, but theyre ALWAYS early - last night they were a full 30 minutes early. Even when I had a large order delivered to my job they were on time. That time was so my students could try Indian food while they were learning about India - the samosas and banana pakora were a HUGE hit and these are picky pre-teens! This is our go-to delivery (and pick up, and occasionally dine-in) spot.
Emmy
the food came piping hot and delicious about 15 minutes before earliest estimated delivery time. I've been ordering via phone from this place for years, and have been to the restaurant too. very excellent first seamless order experience. seamless transition indeed. will be ordering again. Oh! We ordered the Vegetable Samosas, Fish Curry Lunch and Chicken Tikka Saag Masala and both arrived with all the accoutrements which was split over lunch and dinner. I'm still full! I love their kulfi as well.
Aaron
I am a foodie. Best Indian around. Complex flavor even on tikka masala. Chicken was fresh. Sauce was amazing. Yes, they included a free soup. Best Indian on upper east side. Might be best Indian food in all of NYC. And yes this includes curry hill, Jackson heights and places like tamarind. Cant wait until I order from here again.
Adair
We love this place and order from here all the time! Delivery is prompt and they have great vegetarian options. All of the entrees are good, the assorted appetizers are really tasty, and we love the mulligatawny soup in winter. FYI nothing here is very spicy, even if you ask for spicy it's usually pretty mild, but still very flavorful.
About us
Today

Delivery: 12:00 PM - 8:45 PM

Takeout: 12:00 PM - 8:45 PM

Delivery

Monday:

12:00 PM - 8:45 PM

Tuesday:

12:00 PM - 8:45 PM

Wednesday:

12:00 PM - 8:45 PM

Thursday:

12:00 PM - 8:45 PM

Friday:

12:00 PM - 8:45 PM

Saturday:

12:00 PM - 8:45 PM

Sunday:

12:00 PM - 8:45 PM

Takeout

Monday:

12:00 PM - 8:45 PM

Tuesday:

12:00 PM - 8:45 PM

Wednesday:

12:00 PM - 8:45 PM

Thursday:

12:00 PM - 8:45 PM

Friday:

12:00 PM - 8:45 PM

Saturday:

12:00 PM - 8:45 PM

Sunday:

12:00 PM - 8:45 PM